Fishing.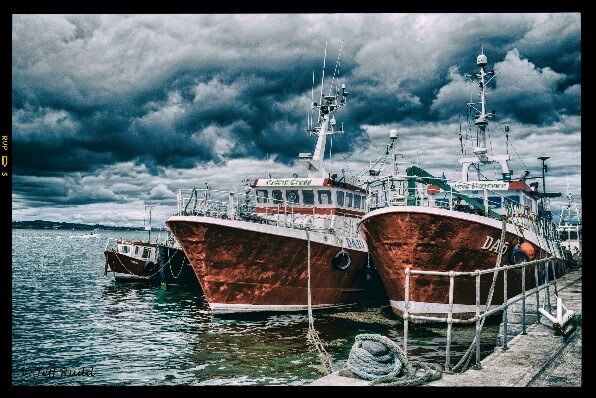 .
On the local front, anglers now face an annual licence fee of one hundred Euro a year plus the acquiring of an additional a permit of up to €53 a day at times. This for many has turned angling into a richer man's sport. This besides a hindrance individuals and fishing clubs around Ireland, is also a negative to the Irish tourist industry.
We should be re-visiting this in conjunction with fishing clubs and the Irish Tourist Board. Any pricing structure that might be altered and lessened initially, through further promotion and other co-operative joint ventures, could possible not only regain lost finances but with proper planning, increase revenue intake on a local and overall nation front. When we are also talking about small local communities that could also be further enhanced in the capacity of tourist fishing promotions, a further side-effect would be the opportunity to also increase greater employment within many localities. Many including myself, has recognised this for some time.
Many anglers are apparently more unable to catch anything as the rub of Salmon is declining. This is not a new problem. It has existed for a good number of years.  The International Council for the Exploration of the Sea (ICES) had previously released its annual report on the status of wild Atlantic salmon populations globally. Their findings were presented at the 30th annual meeting of the North Atlantic Salmon Conservation Organisation (NASCO) in Drogheda, Ireland (June 2013). At that meeting like others before it and more after it, it was again reiterated that numbers are falling sue to some known factors but worryingly, some still unknown factors too. The then Fine Gael Minster of State Fergus O'Dowd stated:
"I can assure you that the preservation and protection of salmon is also considered to be a vital economic resource in that salmon angling in Ireland is a hugely important revenue generator in parts of the country that have less access to other income earning and employment opportunities."
Sadly, what was stated in good sounding PR for the visiting international guests in Drogheda's Westcourt Hotel, was just that. Subsequently anglers around the country and those involved in the Irish fishing industry didn't see major strides emerge to change things for the better.
What could be called any further semi-progress, not only protection, but instigation of increased salmon numbers failed to emerge. There are of course genuine reasons for this. It would be very wrong to lay the blame entirely on a previous government. There are external factors to which they cannot control or gain master over such as those that are nature based however to make a difference against fishing resource decline, the fishing industry has found our government representatives speaking a little on the matter and then even less follow-up occurring on matters.
We should be trying to gain the opportunity, to take up the challenge at trying to go direct to areas where real help is further needed. Not just fancy words that you will hear PR spinning for votes but down getting our hands dirty through hard work. We need to be tacking these issues as they much effect local communities across Ireland. This means having to deal with nitty-gritty specific items like certain nets which used illegally by others or the non-tagging of fish properly (limits how many they catch or allowed catch).
.

Ship specifics: Gross Tonnage:  9499
Deadweight:  6200 t
Length × Breadth:  136.12m × 18.29m
.
Around the 5th of November 2015, off the shores of Donegal it was witnessed that the world's second biggest fishing boat, FV Margirls, a vessel registered in Lithuania, was trawling there. At the same time more far closer to home, smaller Irish fishing vessels are severely restricted from fishing off their own same shoreline due to nonsensical policies rammed upon them by EU dictates and further facilitated by inept Irish political representatives, who consistently fail to stand-up for their local communities.
This one vessel alone is continuing to be allowed hover up fishing stocks unabated over the heads of Irish coastal communities struggling to stay economically viable. Irish fishing communities, hardworking Ireland citizens are further in greater competition with mega-corporations rolling out such ship fishing monsters. How are they supposed to survive against this unfair onslaught? They face an imbalance in the stock quotas that can be allowed caught between one Irish based 'David' and another international 'Goliath' sailing in, with more power and rights. How is this fair to our fishing industry?
Irish citizens, worried about the survival of our national and local fishing industry have spoken out about this. Donegal citizen Kathleen Gallagher stated:
"They sold out our fishing rights – this makes me so angry massive boats coming and scraping up all the fish with their big trawl nets, I'm really surprised there isn't murder done by now."
A United Kingdom concerned citizen, Michael Boyle, pointed out:
"Australia booted that vessel out of its waters four years ago due to protests about how much fish it was hoovering out of its nets."
Another citizen in Galway, Cathal Connolly, voices:
"Unfair what a disgrace for the Irish people. What fish are left for the real Irish fishermen? Ordinary working people only trying to make a living and their wages are spent on providing food for their families and the rest goes back into the local economy."
Donegal councilman Jerry Early is on record (5th November 2015) as stating:
"So the second biggest fishing boat in the world is back 25 miles southwest of Arran, fishing with no restrictions and huge quotas. Meantime the small scale fishermen in Donegal are banned from fishing salmon, whitefish, spurdog and herring to name just some of the species, honestly couldn't make it up."
In summary, there are some very real specific issues to be addressed. Having nets that are 24 miles long (as found off Aranmore) is not good. People feel they have been left abandoned by previous elected representatives while they have to live with the day to day consequences of poor or in fact, no action and decisions made in our nation's capital. This is simply not good enough. Communities should see this addressed. These are real matters that long-term concerns everyone at local level and overall, to the national economy.
Given the opportunity, UnitedPeople already supporting Ireland fishing workers and extended community, would like to create and progress more positive opportunities that would ensure the greater long term survival of a national industry.