The Lowry Punishment. An Example Of Odd Justice.
Many people have puzzled over the low sentence (Personal fined €15,000. Company to pay €10,000) that has been handed out to Mr Michael Lowry TD for his tax evasion. A lot of people across Ireland was actually shocked at the miserable sentence he got. It was in fact, the first time that many can remember, that anyone - TD or …
Spread the word that we exist.

The power of social media is helping to make a major difference. Using it, you can play a big part in spreading the word UnitedPeople exists and is a fresh alternative.
To help facilitate this, we have a page of images and text you can share.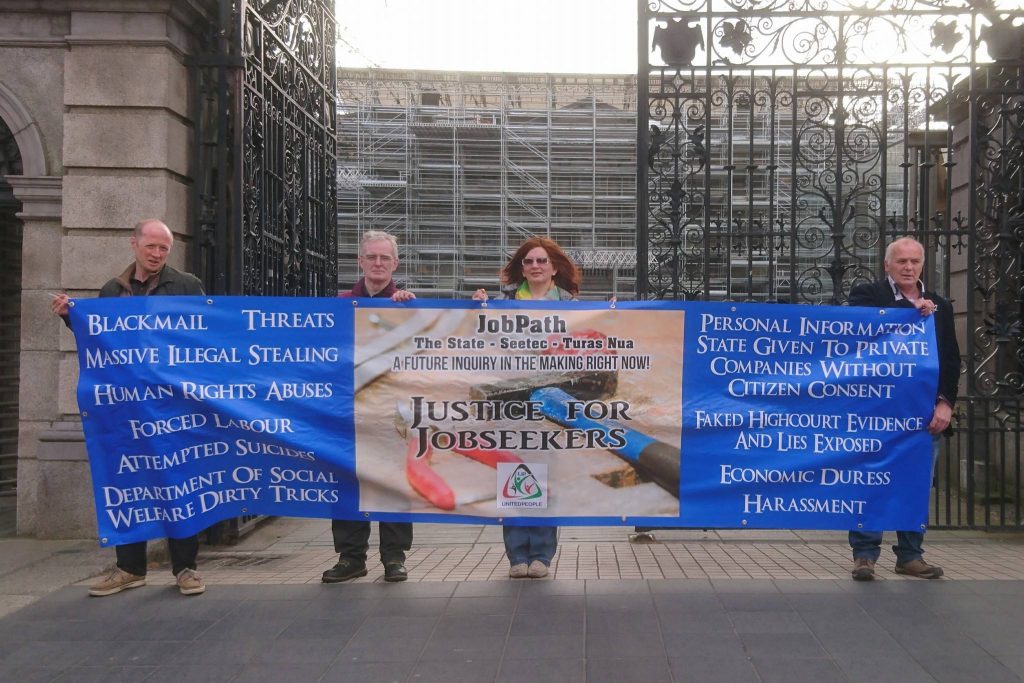 JobPath - The Cold Calling.
Mentioned on the UP Facebook page (LINK) already, the previous UnitedPeople report on this government racket, is being currently updated. Below you will find just one section of this update. It is early produced here as it is a serious growing concern that is being more and more brought to the attention of others and myself in UP on an …
If EU states bullies the UK any more, you will be paying.
Let's not kid ourselves. Lets get our heads out of our backsides - at least those that deliberate have them there! The fact is, EU heads including Merkel and EU loving Irish political parties wish to make England's exit from the EU setup, as difficult as possible. This is not our own opinion but that of many across the world. …
If the people of Ireland are confused over political matters, it should come as no surprise to many. The traditional political parties are not helping things - at all. Take for example, the current Fianna Fail stance that they will not go into a coalition with Sinn Fein to form the next Ireland government - but at the same time …
Poor quality elected.

They know of many things going on that are wrong. They have been handed or informed orally of where evidence and people to can give witness statements, can be found. Despite this, TD's still won't expose many continuing and past wrongs - and won't correct what should be corrected. Therefore UnitedPeople seek Participatory Democracy to create better elected representation.
Where is the justice?

It's a question many are asking as they see light sentences yet again for white collar crime while even TD's again are less accountable.
Part of UnitedPeople ambitions, is to tackle the unfairness that exists in Irish court justice.
We have long recognised many injustices that present TD's and local representatives are all
too quiet about repeatedly. This must change.
Please share the word

Do think about forwarding this newsletter to others.
Let people know a new political alternative exists.
A united people can be a movement for progress.
Join today if you have not done so already.